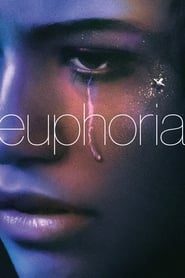 Euphoria Season 1 Episode 1
Synopsis:
Euphoria Season 1 Episode 1 Full Episode
:
Seventeen-year-old Rue returns home from rehab with no plans to stay clean. She meets Jules, who's new in town, at a party at McKay's house. Nate gets in McKay's head when McKay takes an interest in Cassie. Nate and Maddy, who have broken up once again, attempt to make each other jealous. Meanwhile, Kat is pressured to lose something big.
TV-Show: Euphoria
Director: Angie Meyer, Augustine Frizzell, Jason Z. Kemp, Samantha Hollingsworth
Cast: Alanna Ubach, Alex J. Joseph, Bruce Wexler, Hyla Rayne Fontenot, Janet Song, Janice LeAnn Brown, Jared Michael Jordan, Javon Walton, Jeffery Barnett, John Ales, Lukas Gage, McKenna Roberts, Michael Andrew Baker, Montanna Gillis, Nolan Bateman, Olivia Grace Applegate, Ruben Dario, Sophia Rose Wilson, Tristan Timmons, Tyler Timmons
Visits: 134
Tv-Series/Episode: s01e01 Euphoria S1E1
Episode Title: Pilot
Air Date: 2019-06-16
Release Year: 2019
Quality: HD